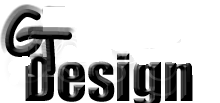 Visually powerful.
Intellectually elegant.
Marketing.
Gary Toler thrives on creative solutions that tackle strong marketing strategies and exceed goals. Celebrated for excellence in creative categories of advertising, design and online platforms, Gary can build campaigns that yield relationships with your audience.
Branding.
Here, professional talent leads brands into the next era of communication. With full-services from corporate identity creation to state-of-the-moment online campaigns, clients become better equipped for the future. But don't take my word for it, check out my portfolio.